Coworking in Copenhagen: what coworking office to work from in the city of bikes? (it's not only Amsterdam that's a bikers' hub)
City: Copenhagen, Denmark
Are you traveling around in the northern part of Europe? Enjoying some smørrebrød in the capital of Denmark? And then, out of the blue, you remember that you forgot to finish some work before leaving. Where should you go to get your work done?
We've had a look at this amazing city, and found that there are a few places where you can work from! You'll get 27 offers from only looking on Coworker's website, and that's the tip of the iceberg, because everyone is not on there of course!
If you don't want to go through the trouble of comparing the coworking places in Copenhagen, or spend hours looking at the photos and reading the comments about a dozen places you should probably read on and find out if our recommendation would suit you! Are you ready for our suggestion?
The Coworking Space: Cuttles
We think you should check out Cuttles – if you like to work in a green environment!
Am I in a coworking office in Copenhagen or in the middle of a forest?
Winter is cold, especially in Denmark (well sure there are places that are colder, but when you move to Iceland, then name kind of warns you about what you can expect)!
At Cuttles, you'll find a complete forest in the room, which will completely make you forget the hours you spend glued to your screen! They have posted quite a few pictures of the vegetation on their Facebook page, so you know what to expect!
Cuttles (this is their Facebook page) is a new coworking space (as are we), and while some people prefer going to the mammoths of an industry, we like to try out new places, especially when they look motivated and ready to give you their best effort!
Pricing: Three Options
So you have three perfect options for someone in the city for a few days:
1 hour: which costs 50 DKK (that is about 6.69 EUR, or 2'210 HUF)
1 day: which costs 200 DKK (that is about 26.76 EUR, or 8'841 HUF)
5 days: which costs 500 DKK (that is about 66.91 EUR, or 22'102 HUF)
You can book on Coworker or by contacting them directly (on Facebook Messenger for example).
Now maybe the prices make your hair curl (if you are used to pricing such as ours for example), but it may also be, that after you paid your first cup of coffee in Copenhagen, you started realizing, that this will not be the trip where you'll save some money here and there.
Neighborhood: Indre By
Cuttles is in the well-known Indre By district of the city, that is, it is quite central and easily accessible. This way you can pop in to do some work in a comfortable environment right after getting stuffed in some cafe nearby, or after seeing some of the famous (and amazing to see even after your third trip to the city) houses that pop in your mind when talking about the city.
If you went to Cuttles, let us know your impressions about the place! We'd be happy to hear some feedback on our recommendations! (you can message us here)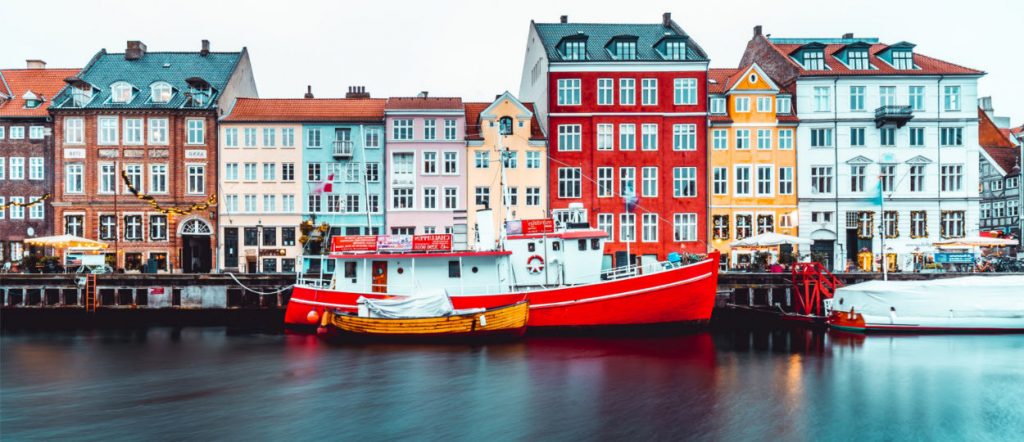 Now what? Possible next steps
Now that you found your spot in a coworking space in Copenhagen, enjoyed riding the bikes in the city, and ate all the smørrebrød you could, you may start wondering about staying for some time.
But how to get a residence permit? What is all the paperwork you need to do? Is it worth it?
Maybe you also need more information about traveling around. Maybe you just want to know more about this possibility. If you want a reliable resource, you should check out the government's website on this topic, there is nothing more reliable in terms of information.
Now, if you change your mind, and you'd rather cruise through Europe, of course, we'd be more than happy to welcome you to Budapest! You can find information about a ton of places on the WeLoveBudapest website. But if you are looking for a coworking spot, be sure to check out our website and message us!
Happy travelling! (or as they say it in danish "lykkelig rejse")