Take a moment and try to think about how efficient you think you are in your work, how you feel like when starting your workday, how you are feeling throughout the day. Would working from a coworking space increase your efficiency?
Before we get into this, let's just clarify what a coworking space is.
To put it simply, a coworking space is an arrangement in which several workers from different companies share an office space and infrastructure (such as equipment and utilities).
Alright, now that this is out of the way, let's try to find answers to some of the questions you may be asking yourselves about the benefits of coworking, and as to whether it really impacts performance and satisfaction.
According to a meticulous research reviewed by the Harvard Business Review, working from a coworking environment significantly increases your ability to perform in your work. People working from a coworking office have reported incredibly high levels of perceived efficiency and performance.
But why is that?
What makes these membership-based workspaces, where diverse groups of freelancers, remote workers, and other independent professionals work together in a shared, communal setting so effective? Why would coworking increase your efficiency and motivation?
One of the reasons for this is that people working from coworking spaces see their work as meaningful. Aside from the type of work they're doing – freelancers choosing projects they care about, for example — the people we surveyed reported finding meaning in the fact that they could bring their whole selves to work (which is something we want for our members too!).

You can be Yourself and focus on thriving
Unlike a traditional office, coworking spaces consist of members who work for a range of different companies, ventures, and projects. Because there is little direct competition or internal politics, they don't feel they have to put on a work persona to fit in. Working amidst people doing different kinds of work can also make one's own work identity stronger.
The open work environment in Coworking Spaces
Meaning also comes from an environment where it is the norm to help each other out. The variety of workers in the space means that coworkers have unique skill sets that they can provide to other community members (if they want to and have the time to do so).
Coworking values governs the space
The values that the coworking movement aspires to, including community, collaboration, learning, and sustainability. When these values come through the mentality shared in the office, the perception of work and the atmosphere motivates members of coworking spaces.
Another reason if that coworkers have more job control and flexibility. Coworking spaces are normally accessible 24/7. People can decide whether to put in a long day when they have a deadline or want to show progress, or can decide to take a long break in the middle of the day to go to the gym. They can choose whether they want to work in a quiet space so they can focus, or in a more collaborative space with shared tables where interaction is encouraged. They can even decide to work from a café or from home, without any repercussions.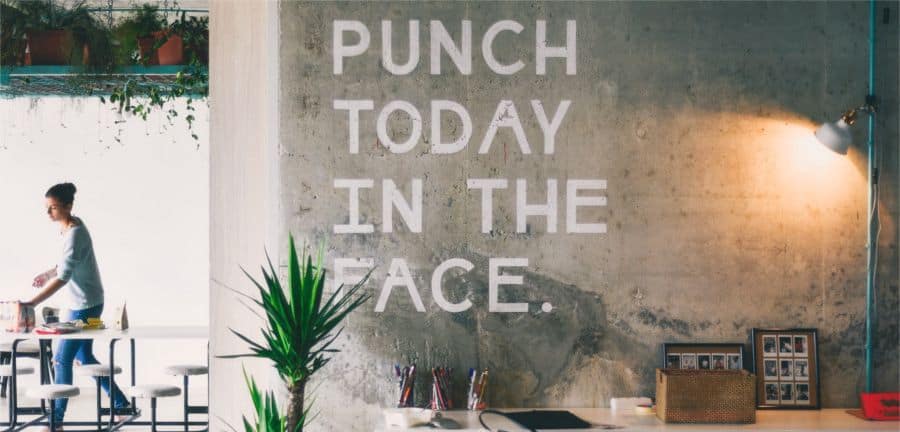 While a coworking space gives its members this kind of autonomy, members can also rely on some form of structure in their professional lives through the office space they share. Too much autonomy can actually cripple productivity because people lack routines. Coworkers reported that having a community to work in helps them create structures and discipline that motivates them. Thus, paradoxically, some limited form of structure enables an optimal degree of control for independent workers.
They feel part of a community. Connections with others are a big reason why people pay to work in a communal space, as opposed to working from home for free or renting a nondescript office. Each coworking space has its own vibe, and the managers of each space go to great lengths to cultivate a unique experience that meets the needs of their respective members.
Importantly, however, socialising isn't compulsory or forced. Members can choose when and how to interact with others. They are more likely to enjoy discussions over coffee in the café because they went to the café for that purpose – and when they want to be left alone elsewhere in the building, they are. According to research, while some people interact with fellow coworkers much less than others, they still felt a strong sense of identity with the community, which probably comes from coworkers knowing there is the potential for interactions when they desire or need them.
So how can we respond to our initial question?
Why would working from a coworking space increase efficiency and motivation at work?
What we can say is that the combination of a well-designed work environment and a well-curated work experience are part of the reason people who cowork demonstrate higher levels of thriving.
What matters the most for high levels of thriving however, is that people who cowork have substantial autonomy and can be themselves at work. Being your authentic best self, yet having some level of structure in your work (through your membership in a coworking office) goes a long way, sometimes it just takes some time to figure this out for yourself.